FAQ's What is windshield repair?
​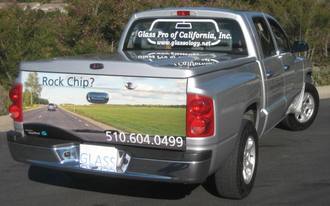 What is windshield repair?

Windshield repair is a process that involves injecting a liquid resin into the damaged area. Once the damaged area has been completely filled with resin, the resin is then cured with ultra violet light, thereby solidifying the resin and stabilizing the damage. The photos above were taken during an actual windshield repair.

How large can the damage be and still be repairable?

Over 99% of the repairs that we do are about the size of a quarter or smaller.

Is the repair permanent?

Yes. We guarantee the repair for as long as own the vehicle. All repairs performed by
Glass Pro of California will restore the original strength of the glass, confine the damage to
its present location, and the area will be visually improved.

To what cities do you provide mobile service?

We provide mobile service along the 680 corridor from Martinez to Pleasanton, along the 580 corridor from Pleasanton to Berkeley, and along Hiway 24 from Berkeley to Walnut Creek. Cities included are Martinez, Pleasant Hill, Concord, Walnut Creek, Lafayette, Orinda, Danville, Alamo, San Ramon, Pleasanton, Dublin, Livermore, Castro Valley, San Leandro, Oakland, Berkeley.

How much time is required to perform the repair?

Most repairs can be completed in about 30 minutes. About 2% of all repairs may take one hour or longer.

How much visual improvement should I expect?

Visual improvement depends on a variety of factors including the size and age of the damage and the size of the impact point. The impact point is represented by a divot in the windshield, near the center of the damage. A large impact point will be more visible than a small one after the repair is completed. A damage that occurred one year ago will have collected more contaminants than a damage that occurred only last month. These contaminants may not be removable from the damage and will impede visual improvement. We generally get approximately 80% visual improvement, sometimes more.

Do you also provide windshield replacements?

We are a repair only company. We do not provide automotive glass replacements. See the links page for referrals to glass replacement companies.
---

What forms of payment do you accept?

We accept Visa, MasterCard, checks, and cash.
---

Should I wash the car or clean the windshield before you arrive to repair the windshield?

No. Water may get into the damage which may impede the repair.

Will I be able to drive immediately after the repair is completed?

Yes. Right away.
---

Office: 925.300.3180
Mobile: 510.604.0499
Email: rockchip123@gmail.com
---