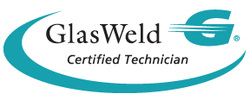 Contact us:
Glass Pro of California, Inc.
PO Box 6592
Concord, CA 94524
Office: 925.300.3180
Mobile: 510.604.0499
Email:
rockchip123@gmail.com
We appreciate your feedback!
Our Privacy Statement: We only collect enough information from our customers to provide service. We do not share that information with anyone. We do not suggest, recommend, or encourage you to transmit sensitive information (such as credit card data) via email.
Links:
Is your windshield beyond repair? In the East Bay log on to
www.perfectionautoglass.net
For all your automotive glass needs on the peninsula log on to
www.windshieldwizard.org
---
Thank you for visiting our web site!